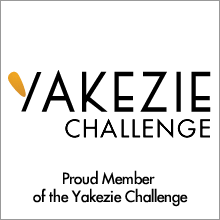 Another Yakezie Summer Group Roundup. Enjoy some great reading this weekend!
The $60K Project was featured in the
Best of Money Carnival #116
. Check it out!
Nickel By Nickel
gives the final results of the
NBN Fitness Challenge.
My Personal Finance Journey
reminds us that summer will quickly come to a close by providing
Tips on Saving Money This Winter.
The College Investor
gives advice to students on
how to balance a job with the all important study sessions
.
My Multiple Incomes
gives some great advice to fellow bloggers on
how to get more pageviews from your visitors.
So Over Debt
features a guest post from a UK finance expert about
5 way to stay out of debt.
Fat Guy Skinny Wallet
talks about
how to have some summer fun without breaking the bank
.
For all of you football fans out there,
The Penny Hoarder
shows you
how to make some extra money playing fantasy football.
Spruce Up Your Finances
has a great post on
7 spending mistakes people make just to get a tax refund.
Want to know
why you should get out of debt?
Head on over to The Debt Myth.
Cash Flow Mantra
has been chosen to participate in the
Seven Links Project.
Many of us are mourning the resignation of Apple's Steve Jobs so
Investorz' Blog
helps us get through the tough times with a
resignation linkfest.
The Saved Quarter
discusses
life insurance that works for any budget.
University of Money
has a very comprehensive post on
saving money and investing.
Prairie Eco Thrifter
discusses
five career killer moves.
Money Talks
talks about the housing market and the resulting increase in
accidental landlords.